20. June 2005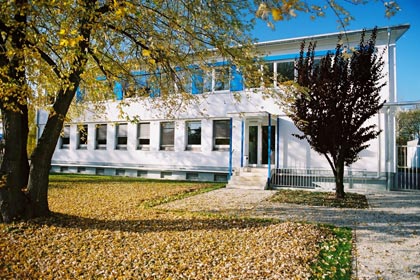 International Chemical Investors, a newly established private investment group based in Frankfurt, Germany, has acquired five fine and specialty chemicals businesses from Germany's Rütgers. The deal is expected to be completed in August.
The businesses, which have combined sales of around $120 million, are the new group's first acquisition, according to Patrick Schnitzer, managing partner of ADL Capital Partners, which is advising International Chemical Investors. The businesses are intended to form the nucleus of a larger organization focused on mid-sized chemicals businesses with leading positions in niche markets, according to Schnitzer.
International Chemical Investors is looking at further acquisitions. "We have some [deals] that have developed fairly fast," says Schnitzer. The group's next deal could come in the next three months, he adds.
International Chemical Investors is looking at acquisitions in Germany but is also prepared to consider other areas in Europe and elsewhere. The group's acquisition targets are expected to come, like the Rütgers deal, from large corporations wishing to dispose of noncore chemicals activities.
The Rütgers units include the German and US fine chemicals divisions of Rütgers Chemicals in Mannheim and Augusta, Georgia; Rütgers Organics in Mannheim; Rütgers CarboTech in Essen; and the performance chemicals division of Rütgers Chemicals in Cincinnati, Ohio.
The largest business with sales of around $30 million is fine chemicals, which will be renamed WeylChem GmbH and WeylChem Corp. It is involved in custom manufacturing and pharmaceutical and ag intermediates and active ingredients.
The Rütgers Organics name will be retained for the wood preservatives and fire retardants business. Rütgers CarboTech, which makes activated carbon products for the water and gas filter industries, will be renamed CarboTech AC, and the Rütgers performance chemicals business, which supplies the consumer products industry, will be renamed Nease Corp.
"The Rütgers Chemicals businesses have an excellent technology base and leading market positions," says Achim Riemann, managing director of International Chemical Investors. "To date, the businesses have been separately managed, focusing on their local markets and we are excited to support their global development, combining certain research and global marketing functions, applying our industry experience and exchanging best practice methods."
International Chemical Investors plans to exploit synergies between the businesses, particularly in fine chemicals. "We are looking forward to actively supporting the businesses in their organic growth, further development of their technology bases and global marketing as well as through additional complementary acquisitions," says Schnitzer.
Contact:
International Chemical Investors Group
Sibel Cumcu
Phone: +49 69 506 999 0
Email: Info@ic-investors.com