7. June 2005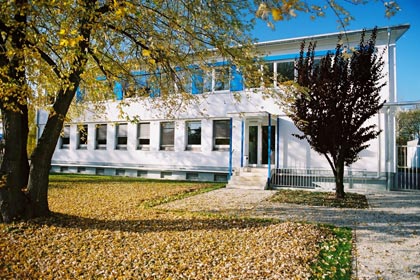 International Chemical Investors GmbH, Frankfurt/Main, has signed definitive agreements to acquire five separate businesses from RÜTGERS Chemicals AG (Castrop Rauxel) to form a new specialty chemicals group with combined sales of US$ 120 million (2004) and 490 employees. To create this specialty chemicals group, International Chemical Investors will acquire the German and U.S. Fine Chemicals Divisions of RÜTGERS Chemicals AG in Mannheim and Augusta (Georgia), RÜTGERS Organics GmbH, Mannheim, RÜTGERS CarboTech GmbH, Essen, and the Performance Chemicals Division of RÜTGERS Organics Corp. in Cincinnati (Ohio). Financial details are not disclosed. RÜTGERS Chemicals was advised by KPMG Corporate Finance on this transaction.
The five businesses acquired are focused on highly specialized markets and products such as custom manufacturing and pharmaceutical and agrochemical intermediates/active ingredients (Fine Chemicals Divisions which will be renamed, effective at closing, WeylChem GmbH and WeylChem Corporation), innovative wood preservatives and fire retardants (RÜTGERS Organics GmbH), activated carbon products for the water and gas filter industries (RÜTGERS CarboTech GmbH, renamed CarboTech AC GmbH) and performance chemicals for the consumer products industry (Performance Chemicals Division, renamed Nease Corporation).
Heribert Protzek, CEO of RÜTGERS Chemicals AG, says: "With International Chemical Investors, advised by ADL Capital, we have found a buyer with a strong interest in leading the various businesses into a profitable and successful future. We are pleased to have completed the divestment process of the non-core businesses of RÜTGERS Chemicals in a short period of time."
"The RÜTGERS Chemicals businesses have an excellent technology base and leading market positions. To date, the businesses have been separately managed, focusing on their local markets and we are excited to support their global development, combining certain research and global marketing functions, applying our industry experience and exchanging best practice methods " says Dr. Achim Riemann, Managing Director of International Chemical Investors.
"We are looking forward to actively supporting the businesses in their organic growth, further development of their technology bases and global marketing as well as through additional complementary acquisitions" says Patrick Schnitzer, Managing Partner of ADL Capital Partners Limited, who is advising International Chemical Investors.
The completion of the transaction is subject to the approvals of the respective supervisory boards, and the necessary approvals of the regulatory agencies.
International Chemical Investors is an investment group focusing on mid-sized chemical businesses, preferably subsidiaries of large corporations, which are considered non-core, with leading positions in niche markets and operating in competitive environments.
ADL Capital Partners Limited is an independent private equity advisory company which is cooperating with the global management consulting group Arthur D. Little.
WeylChem GmbH and WeylChem Corporation
WeylChem Group focuses on custom manufacturing, providing exclusive (multi-step) synthesis of chemical intermediates and active ingredients for multinational customers in the pharmaceutical, agrochemical and polymer industries.
RÜTGERS Organics GmbH
RÜTGERS Organics develops, produces and markets innovative and environmentally friendly wood preservatives and fire retardants and has leading market positions in Germany and certain other European regions.
CarboTech AC GmbH
CarboTech is a producer of activated carbon and activated coal for various applications in the water and gas industries and is providing services for the drinking water sector. The group has a leading market position in Germany and is the third largest supplier to this market in Europe.
Nease Corporation
Nease is a producer of performance chemicals with a well established reputation in hydrotropes and batch sulfonation technology, holding long-term relationships with the major global consumer products companies, some under exclusive contracts.
Contact:
International Chemical Investors Group
Sibel Cumcu
Phone: +49 69 506 999 0
Email: Info@ic-investors.com