22. December 2006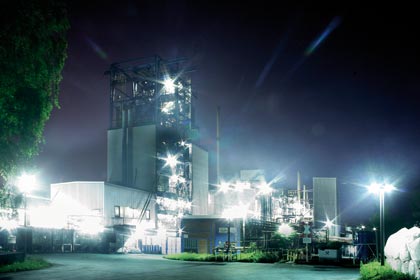 FRANKFURT / PR Newswire-FirstCall, December 22n,2006. International Chemical Investors Group (ICIG) announced today that it has sold 100 percent of the shares of CarboTech Engineering GmbH to Schmack Biogas AG. Terms of the transaction are not disclosed.
CarboTech Engineering specialises in technologies and processes for the purification, processing and production of industrial gases, in particular biogas.
"Schmack Biogas AG is in our view the ideal new owner of CarboTech Engineering, supporting the company in the development of its technology base and further growth of its business. With this divestiture ICIG will focus more narrowly on long term investments in operating companies in the chemicals industry" says Patrick Schnitzer, Managing Director of International Chemical Investors.
About International Chemical Investors
International Chemical Investors is an investment group focusing on mid-sized chemical businesses, preferably subsidiaries of large corporations, which are considered non-core, with leading positions in niche markets, operating in competitive environments. Recently International Chemical Investors acquired Synthacon offering micro process technologies to the chemicals industry. Earlier this year ICIG acquired the Irish and Belgien fine chemicals businesses Corden PharmaChem from Cambrex and the French fine chemicals business PPC from Albemarle. Last year International Chemical Investors has acquired 6 separate businesses from the German RAG Group division RÜTGERS AG in addition to ENKA, a former subsidiary of Acordis. ICIG presently operates 13 production facilities located in Germany, the United States, France, Ireland, Belgium and Poland, employing more than 2,000 employees.
Contact:
International Chemical Investors Group
Sibel Cumcu
Phone: +49 69 506 999 0
Email: Info@ic-investors.com