1. July 2009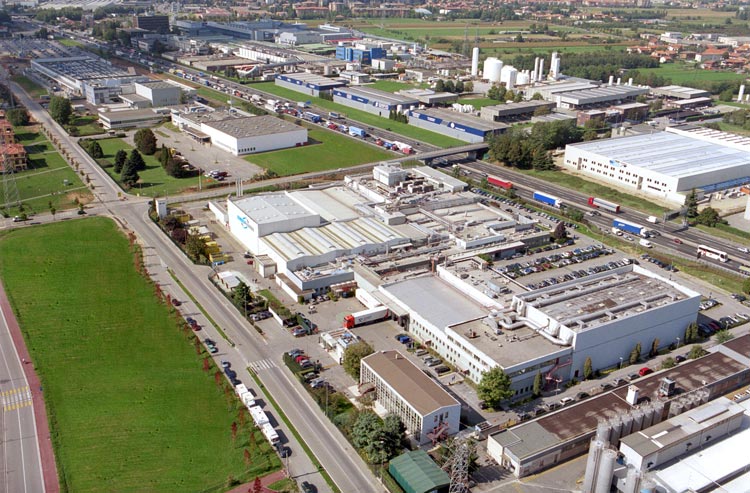 AstraZeneca Italy, a subsidiary of AstraZeneca PLC, has sold the company's site in Caponago (Milano) to Corden Pharma SpA, belonging to the International Chemical Group, ICIG. The agreement foresees, amongst the terms & conditions, that the site will keep operating as a global supplier for AstraZeneca Group.
"We are satisfied with the successful finalisation of the sales negotiations for our site in Caponago" said Nicola Braggio, President of the Board of AstraZeneca SpA "as we were able to safeguard the undoubted professional quality of our employees and production capabilities. Considering the current difficult economic scenario, I think that this operation will allow the Caponago site a chance of long-term future. And AstraZeneca will contribute to this perspective, as we will remain a primary customer for the site in Caponago.
The Caponago operations are highly synergistic to ICIG's pharma related businesses: Caponago's injectables pharmaceuticals manufacturing capabilities are complementary to ICIG's solid pharmaceuticals production and packaging capabilities, complementing ICIG's pharmaceuticals customers' requirements.
ICIG Managing Director Patrick Schnitzer said: "The Caponago site matches our business strategy perfectly and we intend to further strengthen our pharmaceutical manufacturing businesses with additional acquisitions."
ICIG is building on the key strengths of the Caponago site to be a key player of its GMP Fine Chemicals and Pharmaceuticals platform with a well-invested state-of-the-art GMP site, an experienced team with an excellent track-record in customer service.
ICIG Managing Director Dr. Achim Riemann said: "We have many years of experience with acquisitions of production sites from manufacturing networks and have proven that we implement this business model with commercial success. We extend our cordial welcome to AstraZeneca staff in our company."
The Caponago site will be operated as a separate legal entity named Corden Pharma SpA, in close connection with other ICIG operating companies, complementing the scope of services offered to major customers in the pharmaceutical industry. The Corden Pharma sales team have excellent relationships to all major Generics Companies, in Europe and the U.S., and expect to acquire additional secondary pharmaceuticals manufacturing services.
AstraZeneca Spa
Basiglio (MI), 1st July 2009
AstraZeneca
AstraZeneca is a major international healthcare business engaged in research, development, manufacturing and marketing of prescription pharmaceuticals and supplier for healthcare services. AstraZeneca is one of the world's leading pharmaceutical companies with healthcare sales of US$ 31.6 billion and is a leader in gastrointestinal, cardiovascular, neuroscience, respiratory, oncology and infection product sales.
AstraZeneca is listed in the Dow Jones Sustainability Index (Global) as well as the FTSE4Good Index.
For more information, please visit www.astrazeneca.com, www.astrazeneca.it
ICIG – Corden Pharma
International Chemical Investors Group is a privately owned industrial holding company focusing on mid-sized chemicals and pharmaceutical businesses. Since inception in 2004, ICIG has acquired 17 independant chemical and pharmaceutical businesses, operating 18 production facilities worldwide with sales of approximately € 700 million and more than 3000 employees.
Contact:
International Chemical Investors Group
Sibel Cumcu
Phone: +49 69 506 999 0
Email: Info@ic-investors.com