Company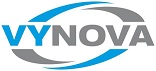 Contact
95 rue du General de Gaulle, BP 60090
F 68802 Thann-Cedex (F)
Tel.: +33 (0) 3 8938 4600
Web:
https://www.vynova-group.com/sites/thann
Sector: Chlorovinyls
Heritage: Albemarle
About
Vynova PPC, is an affiliated site to the Vynova Group, and features a state-of-the-art membrane electrolysis plant for the production of chlorine and liquid potassium hydroxide as well as production installations for liquid and solid potassium carbonate (K2CO3) and solid KOH. In addition, Vynova PPC produces a range of fine chemicals, including brominated organic products and mineral bromides together with bromine recovery services from customers' process streams. Vynova PPC's brominated derivatives portfolio is marketed under the umbrella of the WeylChem Group.
↖ Go Back