26 August 2021
Vynova has received a Gold Rating in a recent assessment of its Corporate Social Responsibility (CSR) performance by EcoVadis. This result places Vynova among the top 5 percent of all companies assessed by EcoVadis within its industry group.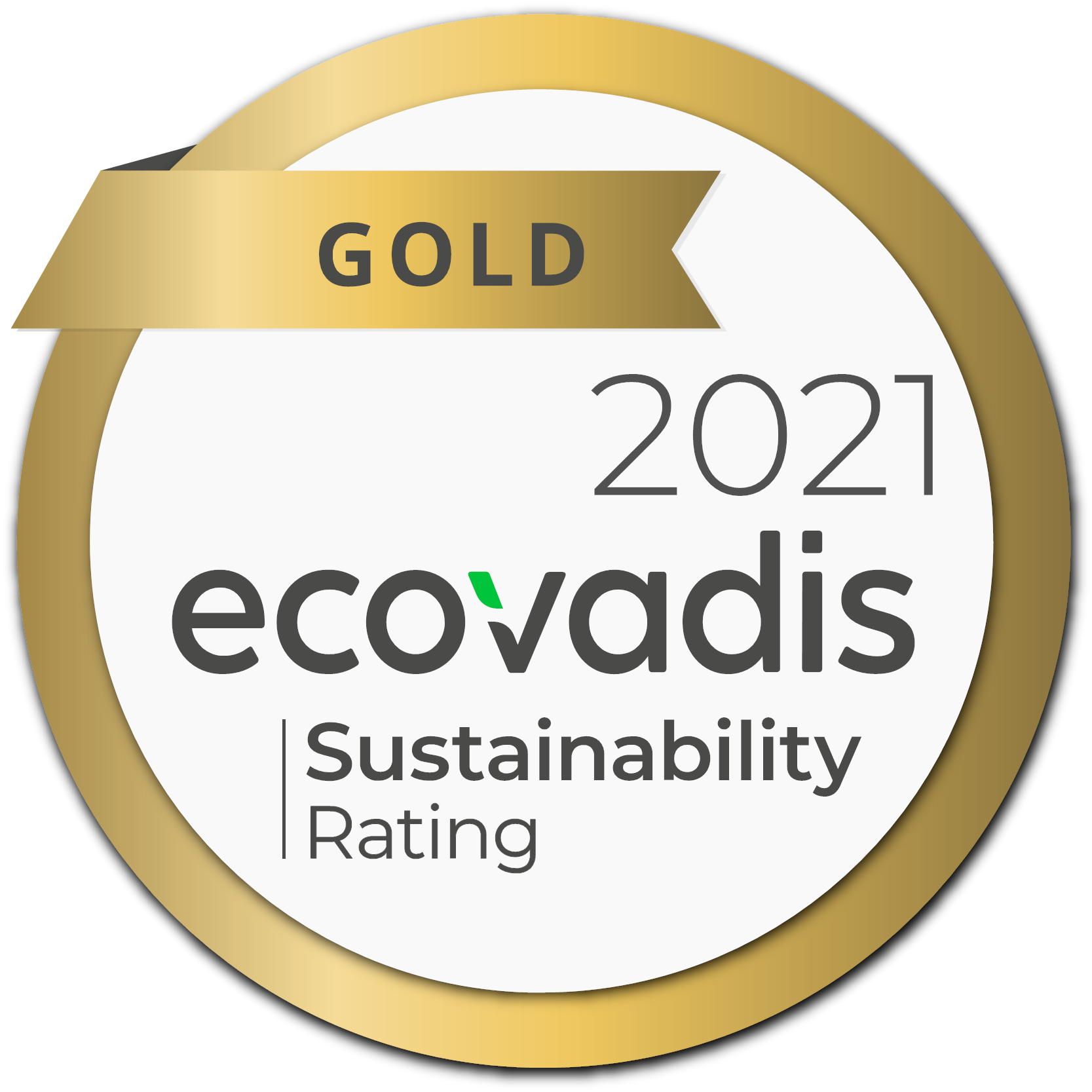 EcoVadis is recognised as one of the world's largest and most trusted providers of business sustainability ratings. The agency assesses the sustainability efforts of more than 75,000 companies and ranks their corporate social responsibility activities.
The EcoVadis sustainability assessment methodology evaluates how well a company has integrated the principles of sustainability & CSR into its business and management system. It illustrates performance across four themes: Environment, Labour & Human Rights, Ethics and Sustainable Procurement.
"The EcoVadis Gold Rating is a clear recognition of our commitment to sustainability and our continuous efforts to advance in this area. It is a strong sign towards our customers, suppliers and other stakeholders of the progress we have made in recent years and strengthens our determination to continue on this path," comments Johan Van Den Broeck, Vynova Executive Vice President Commercial.
For more information, visit www.ecovadis.com.
About Vynova
Vynova is a leading European PVC and chlor-alkali company. Our products play a key role in manufacturing numerous industrial products and consumer goods that improve our quality of life. With production sites in five countries and more than 1,250 committed employees, we generate annual sales of 830 million euros.
Established in 2015, Vynova is the chlor-vinyls platform of the International Chemical Investors Group (ICIG). Our product offering comprises multiple grades of suspension PVC (S-PVC), KOH and other potassium derivatives, caustic soda (NaOH) and sodium hypochlorite (NaOCl).
For more information, visit www.vynova-group.com.
Contact:
Yannick Brusselmans
Group Communication Manager Vynova Group
Phone: +32 479 32 34 99
Email: yannick.brusselmans@vynova-group.com