4. August 2011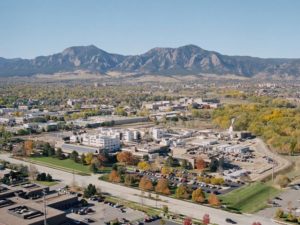 Boulder, CO – The Roche Group (SIX: RO, ROG; OTCQX: RHHBY) and International Chemical Investors Group (ICIG) announced today that they have entered into an agreement for ICIG to acquire Roche Colorado Corporation, which includes Roche's pharmaceutical production facility in Boulder, Colorado.  Under the terms of the agreement, ICIG will acquire the Roche affiliate company in Boulder with its technical development and small molecule manufacturing capabilities.  Roche Colorado currently has a workforce of approximately 265 employees.
ICIG intends to operate the Boulder site, which will be renamed "Corden Pharma Colorado Inc.", as part of its pharmaceutical business within the Corden Pharma organization.  Corden Pharma is the pharmaceutical arm of ICIG investments.  Under their agreement, Corden Pharma Colorado will supply Roche with a number of active pharmaceutical ingredients (API) that the Boulder site currently produces. 
"Selling the Boulder site to ICIG will secure a reliable supplier to meet Roche's demand for commercial scale peptides and other medicinal compounds," said Dr. Georg Wiebecke, the Head of Chemical Manufacturing for Roche.  "We also are pleased to identify a buyer that will create a sustainable future for the Boulder site."
Roche's Boulder facility is a global leader in the production of therapeutic peptide compounds, having pioneered large scale synthetic manufacturing technologies.   The Boulder site also maintains excellent capabilities in the production of complex small molecules and highly potent compounds.
"By purchasing the Boulder facility, we position ourselves for a commanding presence in the contract peptide manufacturing industry," said Dr. Wolfgang Niedermaier, the President of Corden Pharma.  "We are excited to expand the market for the Boulder site's unique technical capabilities, attracting additional API production opportunities that will build on its existing portfolio of Roche products and other pharmaceutical contract business."
About Roche
Headquartered in Basel, Switzerland, Roche is a leader in research-focused healthcare with combined strengths in pharmaceuticals and diagnostics. Roche is the world's largest biotech company with truly differentiated medicines in oncology, virology, inflammation, metabolism and CNS. Roche is also the world leader in in-vitro diagnostics, tissue-based cancer diagnostics and a pioneer in diabetes management. Roche's personalized healthcare strategy aims at providing medicines and diagnostic tools that enable tangible improvements in the health, quality of life and survival of patients. In 2010, Roche had over 80,000 employees worldwide and invested over 9 billion Swiss francs in R&D. The Group posted sales of 47.5 billion Swiss francs. Genentech, United States, is a wholly owned member of the Roche Group. Roche has a majority stake in Chugai Pharmaceutical, Japan. For more information: www.roche.com.
About International Chemical Investors Group
International Chemical Investors Group is a privately owned industrial holding company focusing on mid-sized chemicals and pharmaceutical businesses.  Since inception in 2004, ICIG has acquired 16 businesses, all of which have origins in major global chemical or pharmaceutical corporations and are independently managed.  ICIG companies currently employ more than 3,000 people and operate 16 manufacturing facilities in Europe and the United States with total sales of approximately €700 million.  Corden Pharma group companies offer contract development and contract manufacturing for advanced pharmaceutical intermediates, APIs and drug product formulations with approximately 1,500 individuals supporting their customers with specialized technologies in all international markets.  Access the following links for more information: http://www.ic-investors.com/and http://www.cordenpharma.com/.
Contact:
International Chemical Investors Group
Sibel Cumcu
Phone: +49 69 506 999 0
Email: Info@ic-investors.com